The Equinor graduate program:
Explore, learn and influence change
Fresh out of university? Maybe you've got a couple of years of experience under your belt and looking for an exciting career? Then the Equinor graduate program might be for you!
Applying for and landing your first job can be a daunting task. Thankfully, there are programs available for those who recently finished their studies and are looking for a challenge – like the Equinor graduate program! Each year, we accept more than 100 graduates into our ranks and somewhere around 15 graduates are accepted into Equinor IT.
Thor-André Aresvik is part of selection the committee for our IT graduates and is ready to give us a little insight into what they're looking for:


"Grades and your field of study matters, but it's not the only thing that matters. We're looking for talented and driven people that are eager to learn and be part of our community. We need this flow of new talent and creativity to succeed in all the work we do."

Thor-André Aresvik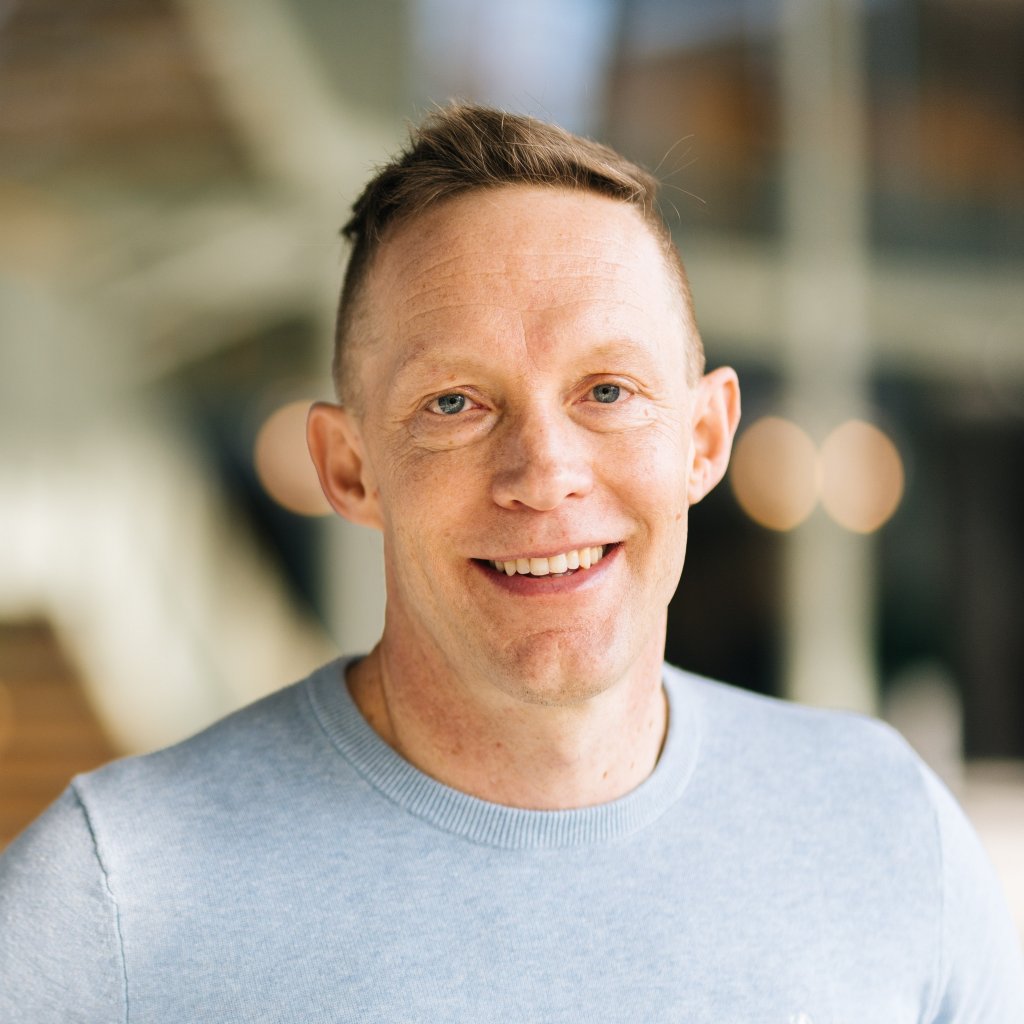 As you embark on your two-year journey as a graduate, one thing is clear: this is no trial run. You'll be a full employee right from the start and enjoy all the benefits, experience different IT teams and projects, and learn and grow. It's an excellent way to start your journey in Equinor – a journey that can take you wherever you want to go.
"Even today, the network from my time as a graduate still makes my daily work easier – more than 10 years later. The experiences and challenges were rewarding and profound in shaping my career."
Mats Grønning Andersen, leading advisor software engineering practices
Now, take a quick look at what the graduate program entails and then head on to meet the graduates themselves!
Equinor graduate program 101
Two-year program
Employee status from day one
Applications usually open in August
Application process contains online application, an online assessment, video interviews and a recruitment day
Consists of 3-12-month rotations across functions, business areas or locations
Develop and build your career through on-the-job training, tailored learning and development modules, networking and various courses offered by our Equinor university
Explore different areas of Equinor through rotations based on your professional background, individual development plan and business needs
Each graduate will be assigned a buddy and a mentor
Wanting to influence change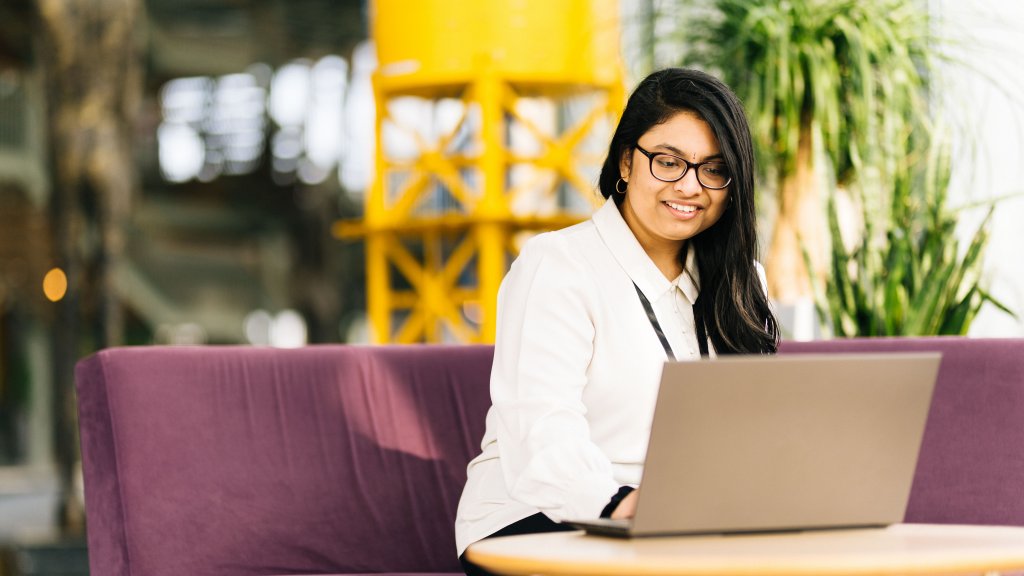 "I consider myself an environmental activist and I wanted to influence the green shift. To do that, I have to be where decisions are being made."
Malavika Ramakrishnan, Equinor graduate
After finishing her master's degree in computer science at the University of Stavanger, Malavika made it into the Equinor graduate program. Now, she's begun her journey into the energy industry that she wants to influence.
"I think working in Equinor as a data scientist now is the perfect time. We're finding more and more information and value in data that can help us improve even further," Malavika says.
She explains that the concept of fuzzy numbers, a value that refers to a connected set of possible values and not one single value, is an inspiring concept that could be applied to the challenges climate change presents us with.
"Our world is becoming increasingly binary and polarized. I don't think those arguing against fossil fuels are wrong in any way, but there needs to be a controlled shift or the world grinds to a halt," she explains.
"The cliché is that you have to be the change you want to see in the world, and that's why I wanted to join an energy company: to be a part of a green shift. I believe that's possible by working in Equinor," Malavika adds.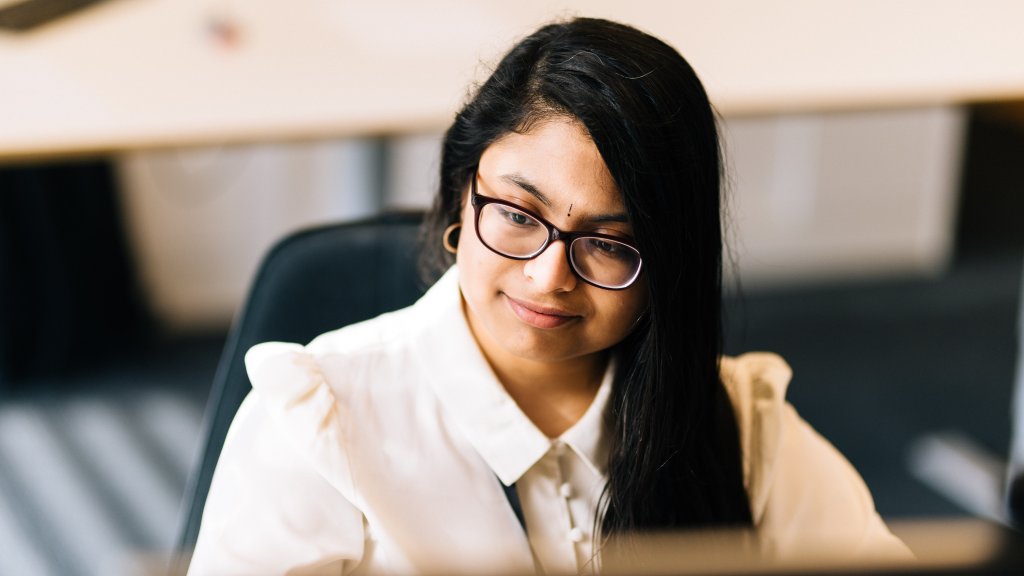 You don't have to be IT to be in IT
Being hired as a graduate in Equinor is one thing but understanding the full picture of the organization can be quite a challenge. Malavika's journey started near the end of the value chain in the trading and selling of oil and gas.
"Now I'm in the operational end, trying to understand how we extract the resources we sell. I would like to work my way through the value chain and more towards renewables or carbon capture and storage. My goal is to help contribute to those emerging technologies and how they fit into Equinor," Malavika says.
This year, Equinor turns 50 and as we make our way towards our goal of net zero by 2050, we need to make the most out of the decades of experience we have. Which makes for an exciting time to be working in a field like data science.
Today, she's working in a team that tries to detect anomalies that can cause downtime or incidents before they happen – all thanks to sensor data running through neural networks.
"While neural networks are designed to do one thing, they can also be generalized to do something else entirely. We can use experience from decades of drilling wells into setting up wind farms in the middle of the ocean and help us transfer that knowledge," Malavika says.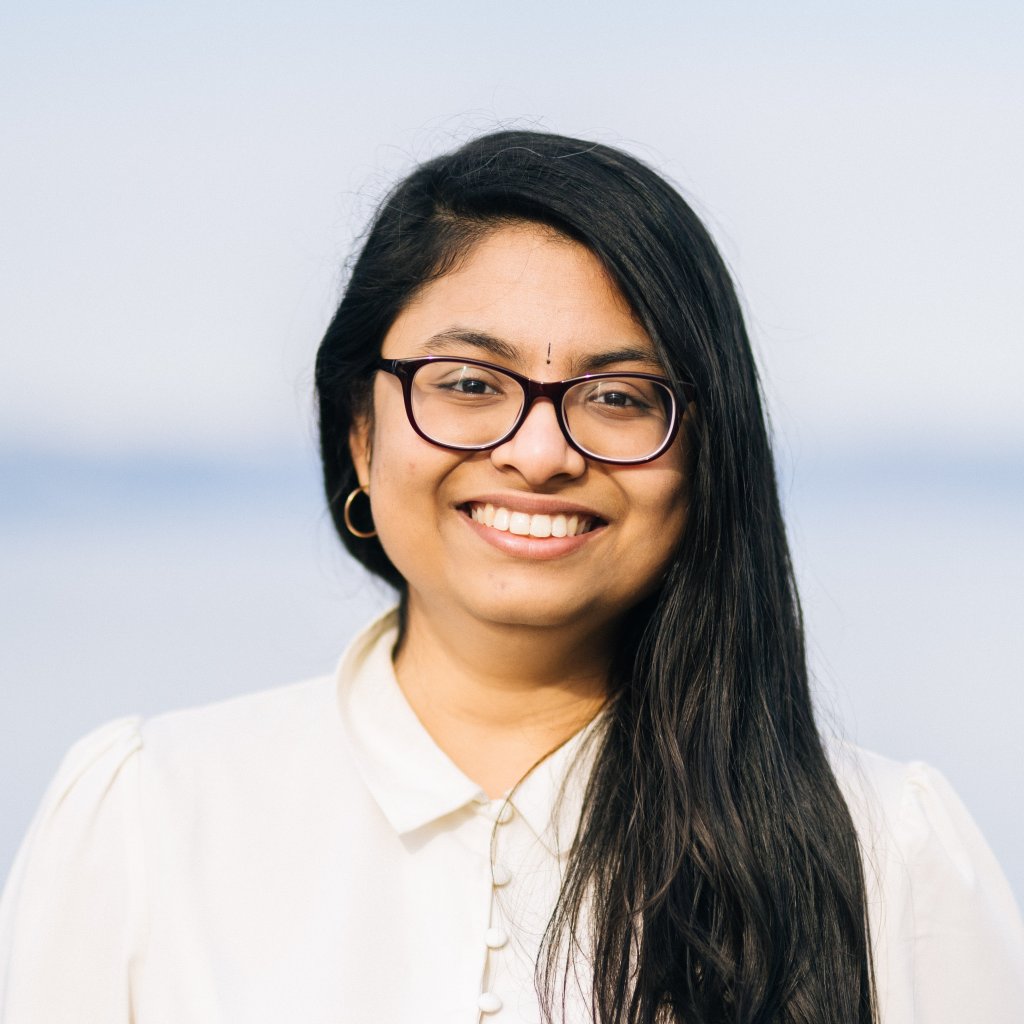 "You don't have to be IT to work in IT, which I think is very interesting. You could study physics, mathematics or statistics, but if you have some experience in Python, that's something Equinor will be interested in."
Malavika Ramakrishnan

She has also been able to help with recruitment events and has got a look behind the scenes at what Equinor is looking for in applicants. Grades and fields of study matter, but they're not the only deciding factors:
"You have to be hungry to learn and understand how things work. Your field of study will be a foundation, but not necessarily what you do here," she adds.
In 2021, Universum ranked Equinor as the most attractive employer among Norwegian technology students - for the 25th year running! We also placed 2nd with business students and 3rd for IT.
Universum surveyed 13,858 students at 24 Norwegian universities and colleges.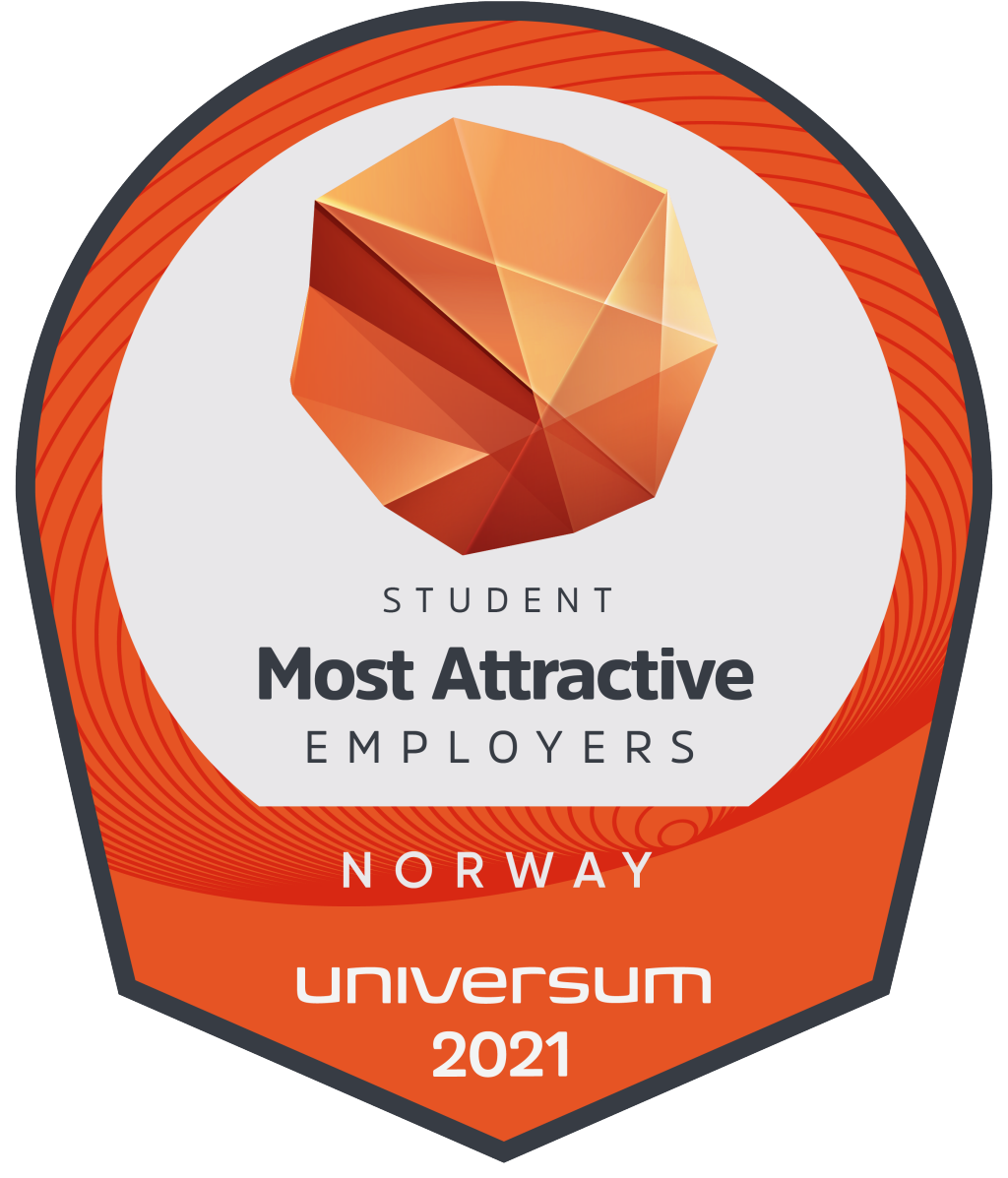 Here to learn, not to prove yourself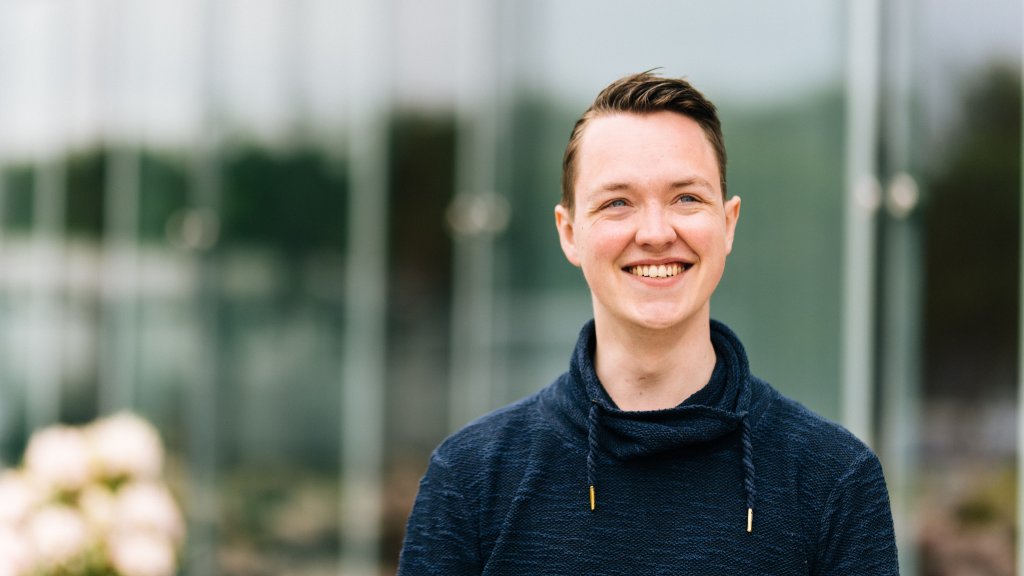 "The graduate program feels like a learning period and not a trial run since you're an employee from day one. You can take on as much responsibility as you feel comfortable with."
Morten Fredriksen, Equinor graduate
Starting a new job can be a daunting task - maybe even more so if it's your first job – but starting as a graduate is a little different. We want you to learn and grow as much as you can, not just show us that you're "good enough".

"No one expected me to know everything, but it didn't mean I wasn't part of the team and I felt really included from the start. If I needed help with anything I had my team or the whole software community to reach out to," Morten explains.
After finishing his studies in cybernetics at NTNU Morten began as a graduate in April of 2021. He wanted to work in a big company with seemingly endless opportunities while also being part of tackling the challenges climate change presents us with.
"There are so many new technologies being introduced to the energy industry, and it has such a big momentum towards change. I feel like this is a very exciting time to be part of Equinor. Also, even though I'm a graduate my thoughts and ideas are welcome and heard. That's very inspiring," Morten says.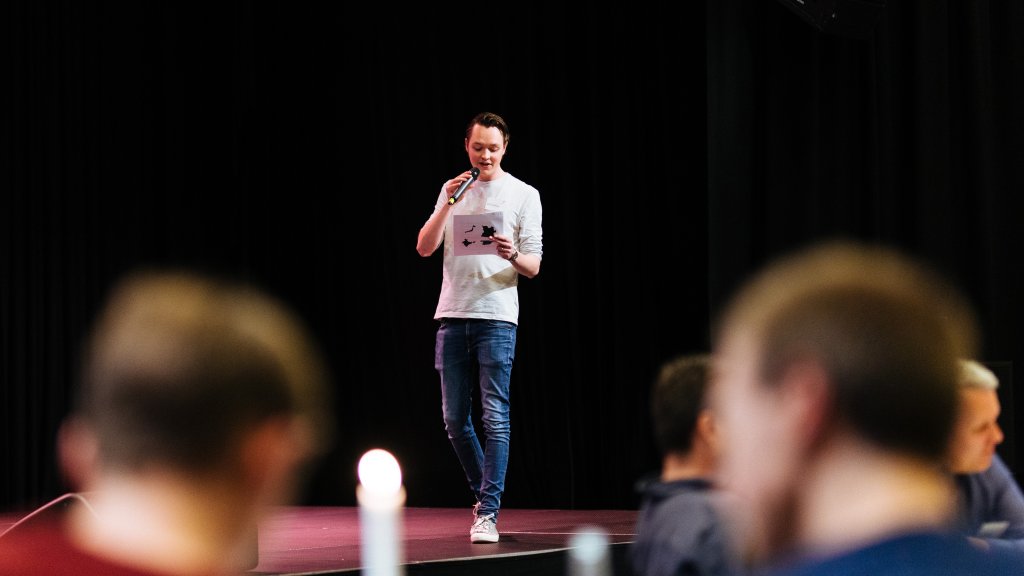 Taking part in the community
With a steep learning curve and new challenges thrown your way, it's nice to have a community around you to lean on. If your team colleagues don't know, then there's plenty of places to find answers. Slack is constantly buzzing with discussions.
"We have a great software community, and you can always ask questions to everyone through Slack. Chances are someone has an answer to your question, or can nudge you in the right direction," Morten explains.
You can also pick up new skills at EDC: the Equinor Developer Conference. This three-day internal conference is really a smorgasbord of knowledge and networking.



"I was surprised when I first heard we had our own developer conference, but we do! EDC is an incredible place to learn or just network, and it shows that Equinor has the momentum to bring a lot of ideas to life."
Morten Fredriksen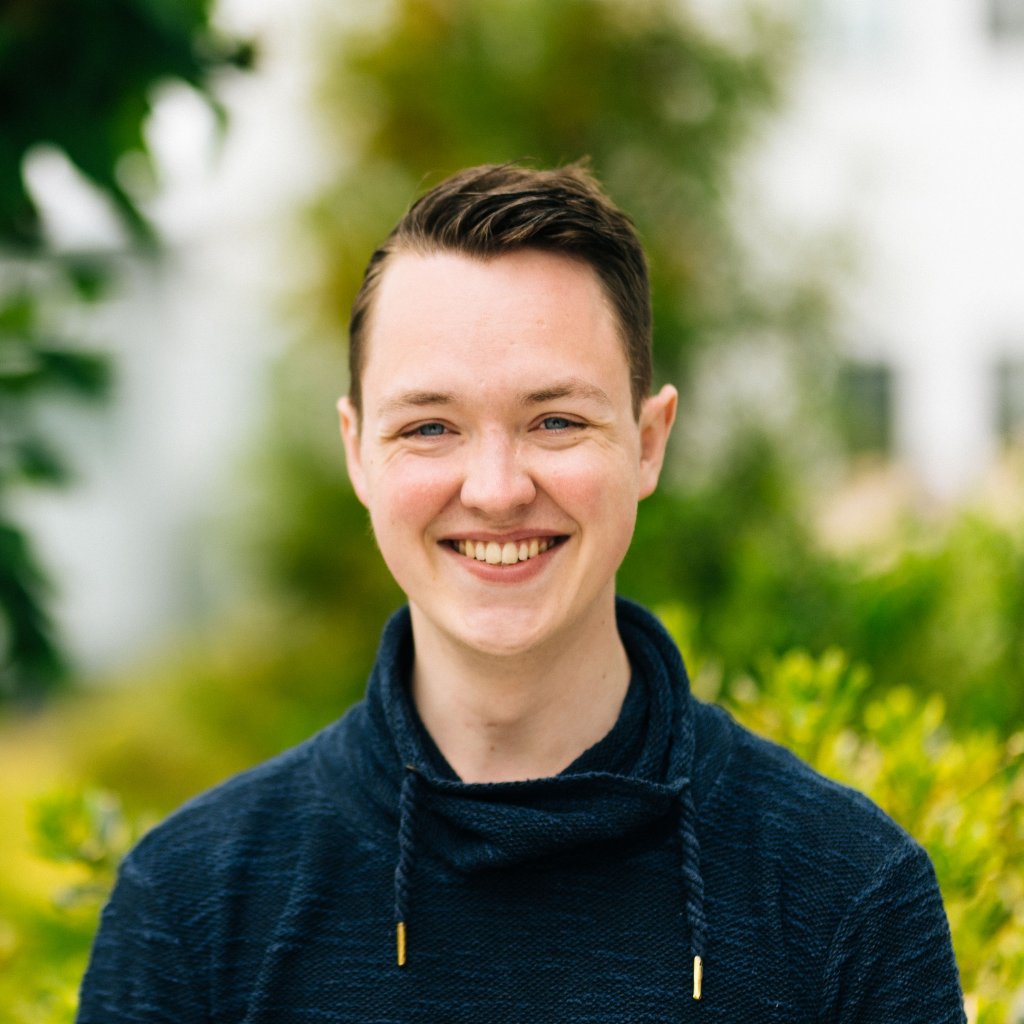 His first stop was working as a software developer on REAL – a tool designed to help geologists interpret what rock we're drilling through in real time. That meant getting to learn a lot from experts and developers alike.
"The loop between developer and users also felt very short, which I think is a big benefit in developing software internally in Equinor. Getting to develop software that would improve your colleagues' work directly was really rewarding," Morten explains.
"There's much more to writing algorithms and software that you might not experience when doing an assignment for a class. It's a big learning curve, but also a lot of fun," Morten says.
That we recruit a 50/50 mix between men and women to the Equinor graduate program?

Exploring a universe of opportunities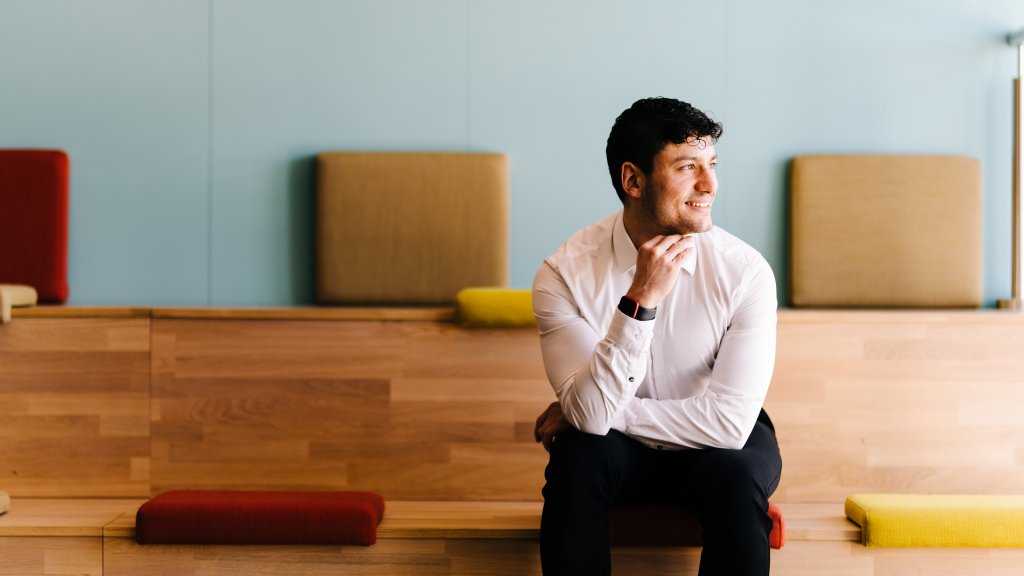 "I wanted to change and influence the direction the world was heading, and I saw Equinor as my best chance to make that happen. It's such a universe of opportunities and somewhere I could really challenge myself."
Daniel Sander Isaksen, Equinor graduate
Sometimes, we can find ourselves having planned a clear path ahead for ourselves – only to take quite the U-turn at some point. Daniel Sander Isaksen had plans to become an artist and left high school to pursue the dream.
When travelling as part of a UN program, he saw how vastly different life is for many, compared to life in Norway. As the son of an Iranian refugee, he realized how lucky he was to be born in Norway and have every opportunity to fulfill his potential available – and wanted to take a route towards bridging this gap.
"Energy is such a massive part of our lives and one of the areas where we can make the biggest change. Both in terms of fighting climate change and improving the lives of people across the world. Just imagine the progress and potential we could unlock by bringing affordable, renewable energy to everyone," Daniel says.
After returning to Norway, he made his way to Trondheim where his life-long fascination for technology and sci-fi lead him to study cybernetics at NTNU. Come September of 2020, he had his first day of work in as an Equinor graduate.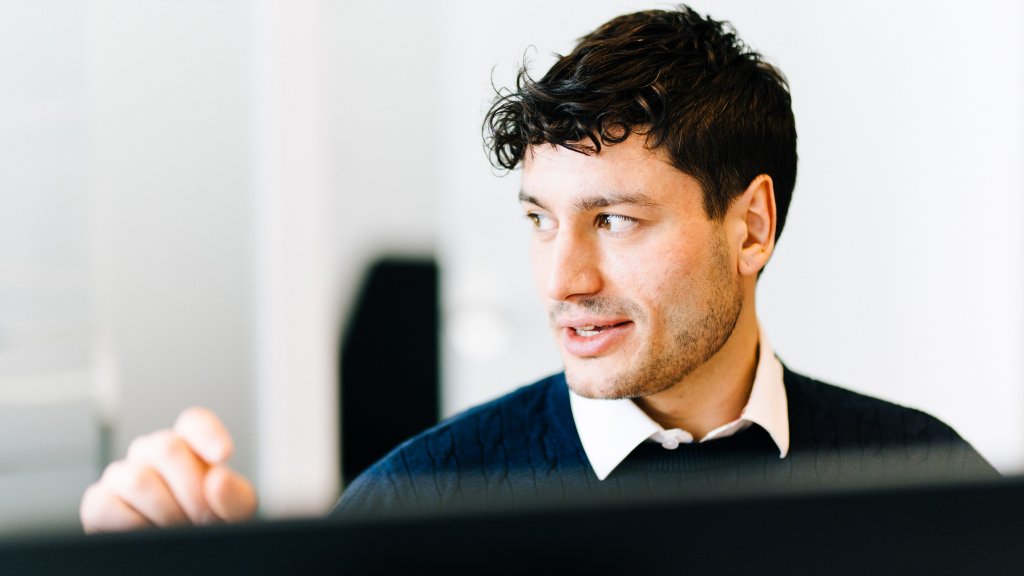 Finding the right pieces to the puzzle
During his second rotation, he found himself working with digitalization under the digital lead on Johan Sverdrup. When the digital lead went on paternity leave, Daniel quickly found himself filling the digital lead's shoes and ultimately became his replacement. Working with technology management really hit home:
"I got to meet many people from across the company, work with them and learn what they need to make the most out of their work. That let me get an overview from a tech and organizational level," Daniel says.
"I really enjoyed putting everything into a context and try to find out how we could improve the work of everyone that's part of the Equinor puzzle," he adds.
Piecing a puzzle together takes time and a solid framework is a good place to start. A graduate position can be a first piece but having a drive and eagerness to learn is something we look for in our Equinor IT graduates - whether your end goal is to become the world's greatest developer or CEO.


"I want to make my way into a management position where I can really make a difference and influence the direction Equinor takes, but I'm not in a rush to get there. I try to look for new opportunities that make sense 'right here and now', but also those that will fit into my plan for years down the road."
Daniel Sander Isaksen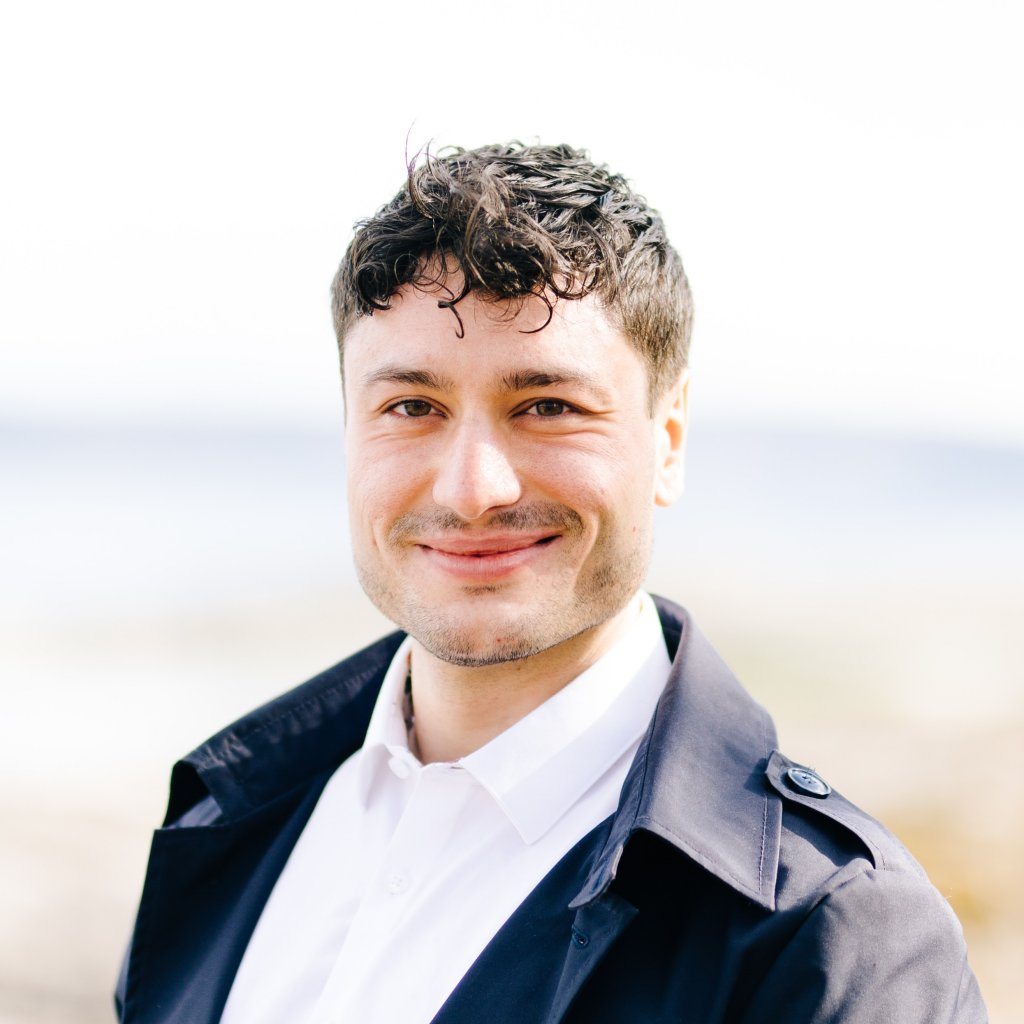 "As long as it's something I believe is relevant I've got the approval for anything from attending a course or conference to working offshore. I've been given an abundance of opportunities to grow and learn in just this short time," he adds.
That we recruit a 50/50 mix between Norwegian and foreign citizens to the Equinor graduate program?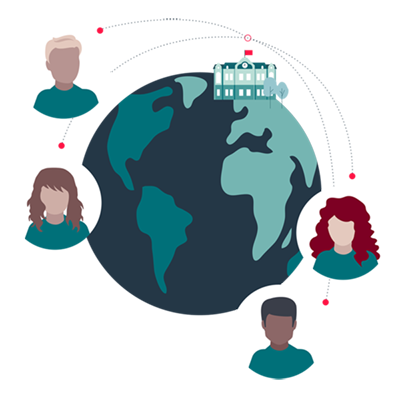 Tackling complexities and emerging tech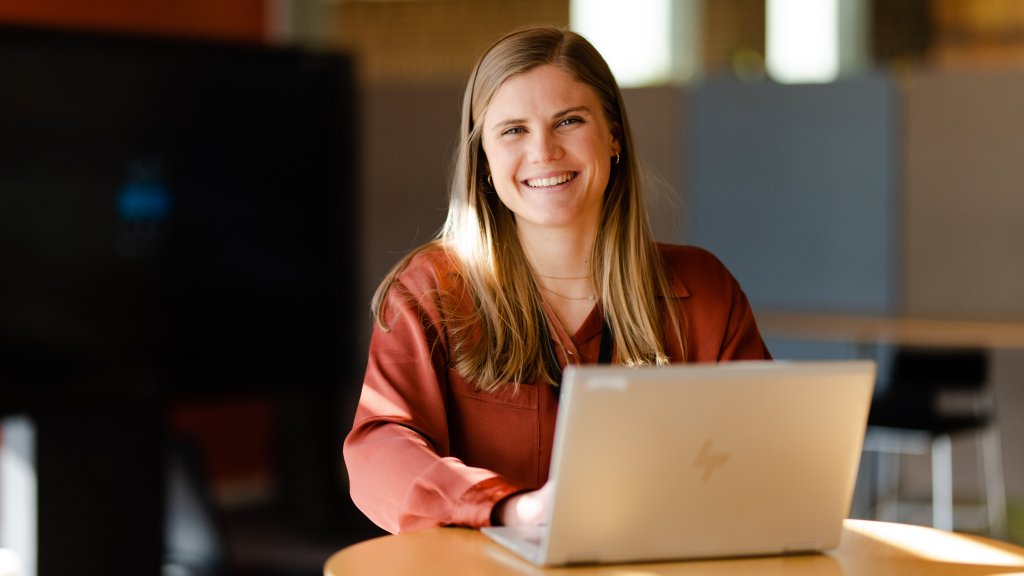 When you've made it through the application process and the offer to work for Equinor comes your way, your first feeling may be pure joy. But for graduate Marta Benthem Muñiz, the initial reaction was reluctance.
"I had to ask myself 'do I really want to work in an oil and gas company?'. I said yes because if I wanted to have a say in the climate change issue, I needed to learn about the energy sector from within. Once I joined Equinor, I was humbled by the number of great minds constantly discussing climate change, the energy shift and lowering emissions. Everyone in the company is committed to transforming the energy industry."
Marta Benthem Muñiz
While oil and gas will be part of the energy mix in the future, Equinor is driving change by committing to sustainable solutions. We're accelerating our growth in renewables, decarbonizing our oil and gas production, growing within wind and solar, and developing low-carbon solutions such as hydrogens and carbon capture on an industrial scale.
"All these challenges and tasks we're facing are very complex, both in terms of actual engineering and making them all work together. Getting to be part of tackling these challenges is incredibly interesting," Marta says.
With a master's degree in physics from the Ecole Polytechnique Fédérale de Lausanne, Marta's ambition was to work hands-on with data analytics and software development. But for her first rotation, she was offered the responsibility of leading the internal communication of our "Move to Cloud" project. There, she created communication plans, organized live broadcasts for the entire Equinor IT function, wrote articles and more.
"It wasn't the type of work I had in mind but knowing that I could rotate later gave me the confidence to try. I got to know and understand Equinor's IT organization, and l recognized the importance of communication in projects as large as move to cloud. It opened my eyes to the complexities of corporate governance and leadership," she adds.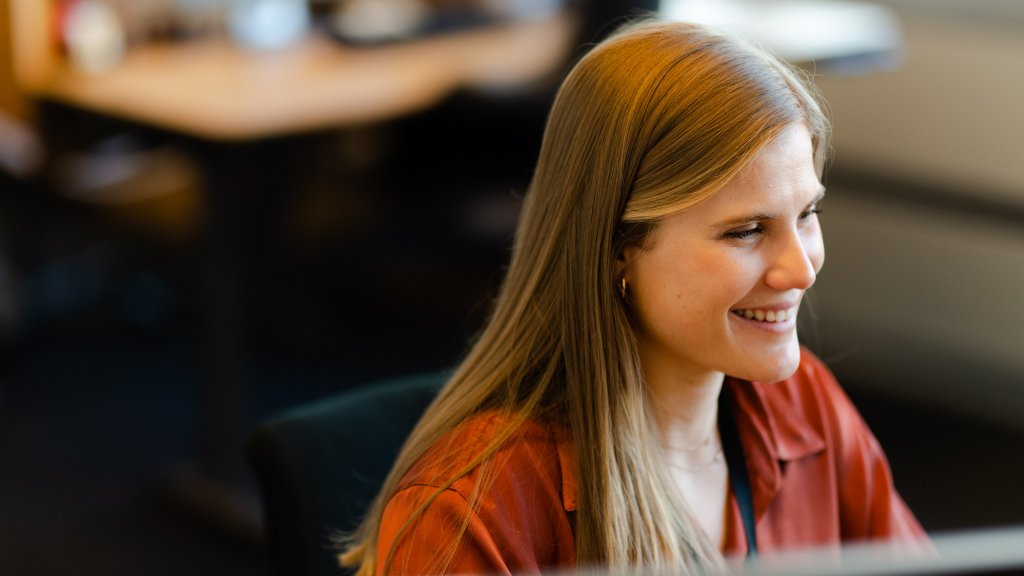 Working with quantum computing
Despite having a great time working in communication, Marta insisted on rotating into a technical position. That's what she came here for after all!
"Thankfully, you have a lot of options when you're a graduate in Equinor IT. There are many ways to expand your network and learn about other sectors of the company. When planning your development with your leader, you can use that knowledge to influence your graduate journey," Marta explains.
In her second rotation, she joined the software development department as a front-end developer in a project called Flyt. Now, she's working in the emerging technology department, whose aim is to identify potentially disruptive technologies and assess if they should be deployed in Equinor.
Her main contribution is in the quantum computing team, where she's thrilled to finally exploit her physics and software development passion.
"The quantum computing team's mission is to learn about the technology, identify use cases that can potentially benefit from using quantum computing, and establish the external network with academic and industrial partners necessary to thrive. The challenge is to translate current classical mathematical models into quantum algorithm,", says Marta.



"I've learned so much about the details of the energy industry and been part of so many interesting discussions. Equinor, along with the entire energy sector, is going through a transformational period – and that makes it incredibly exciting to work in."
Marta Benthem Muñiz, Equinor graduate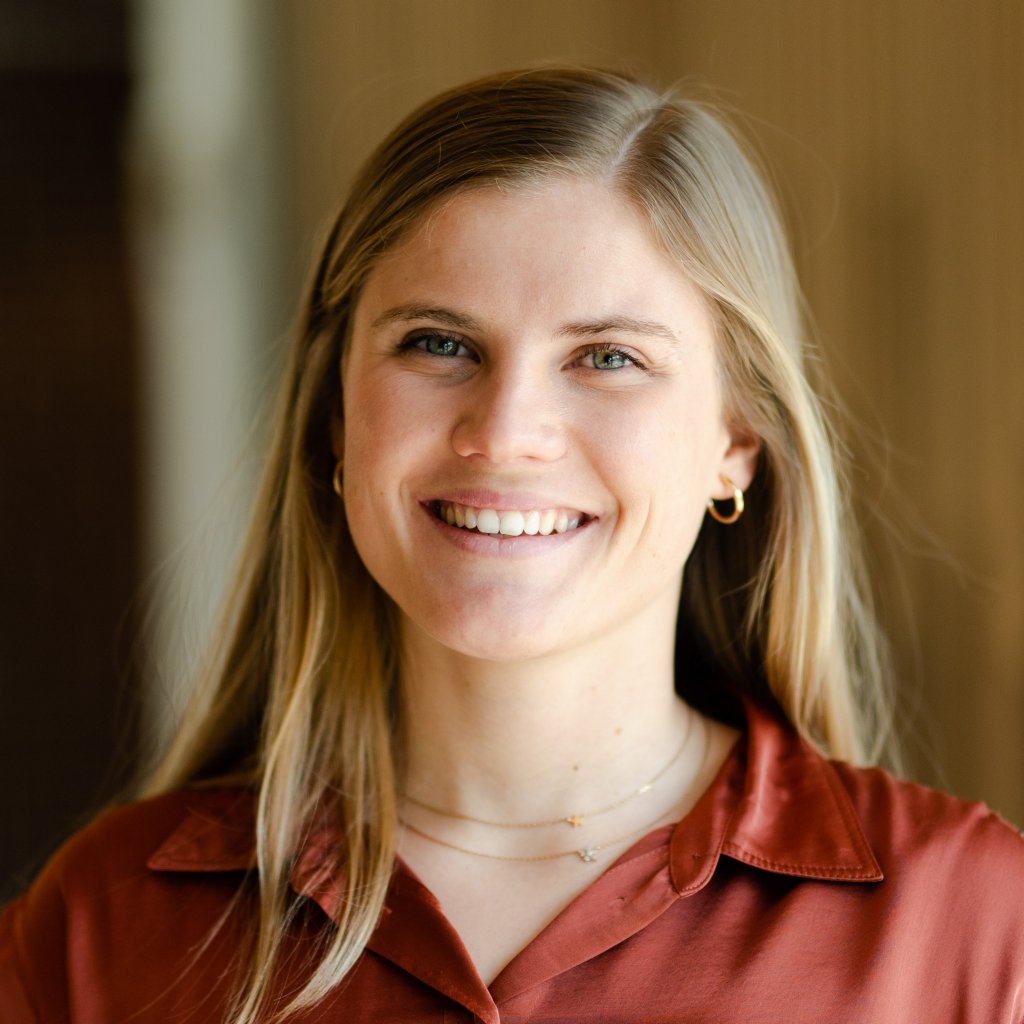 Want to join the graduate program? Applications usually open in August, but you'll find the relevant information on our graduate pages. Or if you're an experienced professional, check out our Equinor careers for available positions.

Until next time, stay safe and take care!
Ha Thu Phan
People and leadership
Roìsìn
Safety, security and sustainability
Want more stories from our software community?